SWAG!!
We've put together a number of shirt options for Legacies of Resilience fans.
First, newly designed 'retro' Mesoamerican ballgame T's – based loosely on vintage soccer jerseys. These shirts have a front and back design representing roughly 6 teams.
Second, Legacies of Resilience" The Lake Pátzcuaro Archaeological Project T's .  There are roughly ten designs that can be applied to many styles and colors of shirts.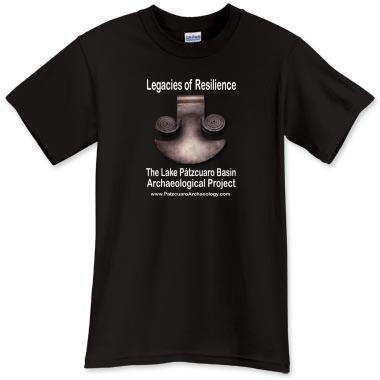 Finally, I've been adding designs from old plates and illustrations.